Services
Elevate your stay at Tower Suites Reykjavik with extraordinary services: private chauffeur, attentive concierge, on-site parking, complimentary continental breakfast, and dedicated staff. Experience luxury and personalized hospitality at its finest. We are all here to make your stay extraordinary.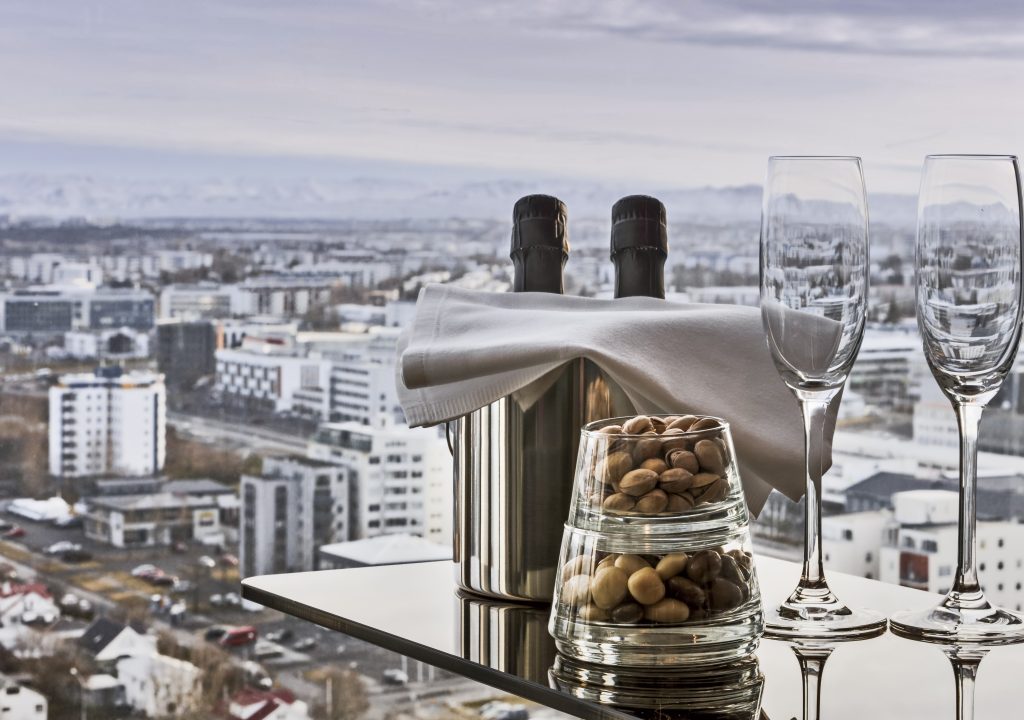 Concierge
Experience the personalized attention and care of our concierge services, ensuring that every aspect of your visit is extraordinary. Whether you're seeking recommendations for local attractions, restaurants or tours, the concierge is happy to provide great suggestions.
Allow us to assist with creating an unforgettable stay.
Breakfast
Indulge in a delightful morning ritual with our complimentary breakfast, delivered to your room. Our continental breakfast is carefully prepared with a variety of freshly baked pastries, crusty bread, a selection of meats and cheese as well as a variety of fresh fruit and vegetables.
Our continental options provide something for everyone. Simply let us know your preferred breakfast time, and we'll take care of the rest.
Parking
To ensure that your stay with us is as stress-free and as enjoyable as possible, we provide convenient on-site free parking for our guests. Leave your car with us, and our dedicated staff will take care of everything. Giving you peace of mind and making your visit with us hassle-free.
Simply park your car and let us take care of the rest.
Private Chauffeur
Experience luxury and convenience with our private chauffeur service. If you choose Tower Suites, we can arrange a seamless pick-up from the airport. Our chauffeur will warmly welcome you, assist with luggage, and provide a luxury vehicle for a relaxing ride to Reykjavík. Arriving at the Tower Suites, our dedicated chauffeur ensures utmost care and attention.
Let us handle every detail while you focus on enjoying your stay in luxury.
Additional services
Honesty Bar
Our Sky Lounge is a charming and inviting space where you can unwind and enjoy your favorite drinks at your own pace. Designed with a relaxed and comfortable atmosphere, our Honesty Bar offers a unique experience that puts you in control.
Indulge in the pleasure of making your own drinks: from classic cocktails to refreshing mocktails, the choice is yours. Let your creativity flow as you take in the views and simply savor a quiet moment of relaxation. For wine enthusiasts, our Honesty Bar offers a selection of red and white wines, as well as champagne.  
Visit our Honesty Bar in the Sky Lounge, and discover a haven where you can unwind and create your own memorable moments.
Included Gym Access
Providing top-of-the-line gym equipment, the in-house gym offers a convenient and accessible way for you to maintain your fitness routine while travelling.
Conveniently located on the ground floor of the building, the gym is a short elevator ride away. The fitness center is open 24/7, offering a variety of weights and exercise machines. Whether you're a fitness enthusiast or a beginner, the center has a variety of equipment to suit your needs.
Yoga Mat
To be able to take full advantage of your room, we would like to provide a yoga mat for your stay.
Yoga mats are the perfect addition to your stay, allowing you to practice yoga in the comfort of your own room and take in the stunning views. Whether you're a seasoned yogi or just starting out, you can enjoy a peaceful and rejuvenating yoga session.
Simply ask reception for a mat, and we will be happy to provide one for you to use during your stay. So take a deep breath, stretch out on our yoga mat, and let yourself relax and unwind while enjoying the beauty of your surroundings.
In Room Massage
Experience the bliss of an in-room massage, where relaxation and rejuvenation are brought directly to you. After a long day of exploring Iceland, you can unwind in the tranquility of your room and indulge in the ultimate relaxation.
Whether you prefer a soothing Swedish massage or a revitalizing deep tissue massage, we can assist in organizing a professional masseuse for you.